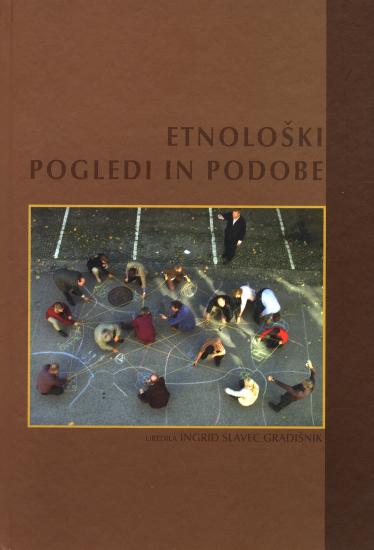 Etnološki pogledi in podobe.
Edited by: Ingrid Slavec Gradišnik
Year: 2009

The book ('Ethnological Perspectives and Images') comprises partial findings summed up by researchers of the ZRC Institute of Slovenian Ethnology within the research project bearing the same name. Rather than a synthesis on ethnology between 19th and 21st centuries, this is a review of possibilities for future explorations of the image of culture and cultural processes in Slovenia. Discussions are linked to the noton that knowledge in the humanities is cumulative and interpretative, that it cannot evade its social and historical foundations, and through the conclusion that today we might not know more than we used to, but know it differently. Authors explore the issue through the history of knowledge production in ethnology, and the relationship between the topic of research and its representation, and in shifts that are representative for research into ritual practices, material traces of culture and the storytelling tradition.
---
Edited by

Other authors

individual contributions

Publishing House:

Založba ZRC

Publisher

ISBN

978-961-254-153-8

Year

2009

Language(s)

Specifications

hardback, jacket 17 × 25 cm 250 pages

Permalink