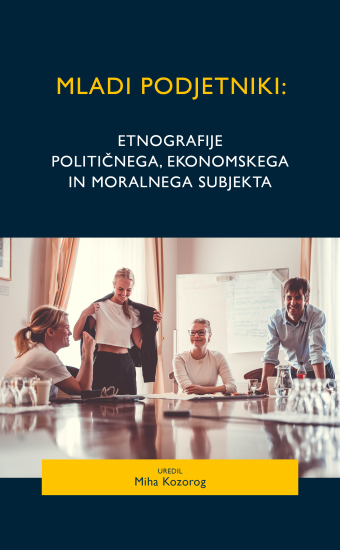 Mladi podjetniki. Etnografije političnega, ekonomskega in moralnega subjekta.

Edited by: Miha Kozorog
Year: 2023

The book is an edited collection of ethnographic examinations of young people as subjects of contemporary capitalism. The youth's interest in and ventures into entrepreneurship are studied as a social phenomenon complete with political, economic, and moral implications. The collection provides extensive insights into the Slovenian context, complemented by select case studies from Spain, Brazil, and USA. The book chapters offer significant contributions to anthropological studies of young people, anthropological conceptualizations of entrepreneurship, discourses on young entrepreneurs in European Union policies, variability of entrepreneurial ventures and entrepreneurship education in Slovenia, and an autoethnography of a young anthropologist in the world of start-ups.
---
Edited by

Other authors

individual contributions

Publishing House:

Založba ZRC

ISBN

978-961-05-0712-3

Year

2023

Specifications

paperback 20 × 12 cm 224 pages illustrated

E-publications

21. 02. 2023

Permalink